For the first time ever, Guest Artist Workshops are coming the Studio! Beginning this fall, I'm presenting this series of workshops designed to expand your artistic palette and invigorate your creativity. This is a unique opportunity to experiment and to learn from a variety of guest artists with individual styles, techniques and visions — right here in Topanga!
For students with an interest in clay sculpture, this first workshop is not to be missed! Kristy (not to be confused with Kirsty!) will demonstrate her paper clay technique of sculpting and guide students through their own creations using this versatile material.
Guest Artist Workshop:
Kristy Schaefle
Paper Clay Sculpture
Sunday, October 11th
1-5pm
The cost of this workshop is $100 per person, and includes all materials, tools, initial decorative colorants, and a bisque firing. Your bisqued pieces will be available to pick up later this month. Glazing is available upon request.

Call or e-mail now to reserve your space! Don't forget to check my Events page for upcoming Workshop dates.
Have a look at a few of Kristy's paper clay sculptures below: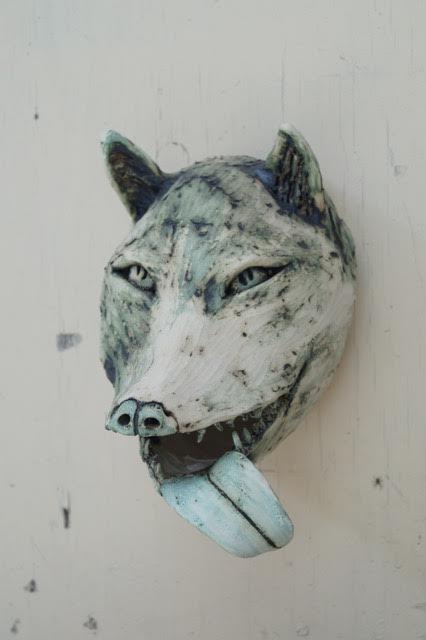 Kristy Schaefle is a Venice-based ceramics artist who creates whimsical and wonderful sculptures that explore the human psyche.